Bernese mountain dogs

- Kennel ZE SLUNNÉHO DVORA -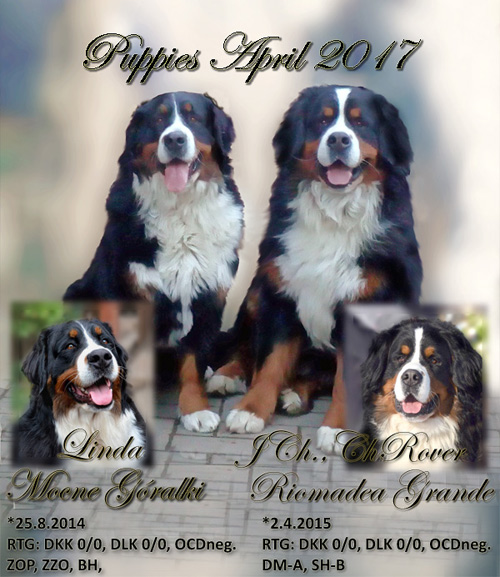 Kennel "Ze Slunneho dvora" (From Sunny Yard) is the Czech breeding station of Bernese Mountain Dogs. We have three dog girls:
DAIDA ze Slunného dvora
(her mother was our very first and unforgettable
BARA z Kubova dvora
),
VANDA Písecké hory
(her grandmother was the other founder of our breeding station,
CONNIE Queen Elsa
. The youngest girl is
LINDA Mocne Góralki
(import from the Polish kennel
Mocne Goralki
.
We have bred 80
puppies
in 12 litters so far. Our main goal is to breed healthy and self-confident dogs. When choosing a stud dog for new puppies, we carefully choose a stud dog with preferably 0 dysplasia and also long AOD.
We train our dogs regularly, prepare them for working exams, go to training camps twice a year. We have passed succesfully several exams with them. Also, they are our company when going on holidays or a trip.
2014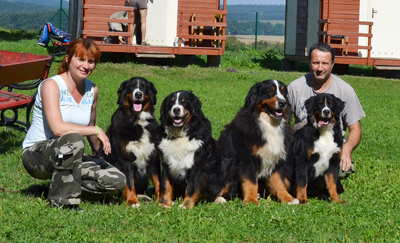 2013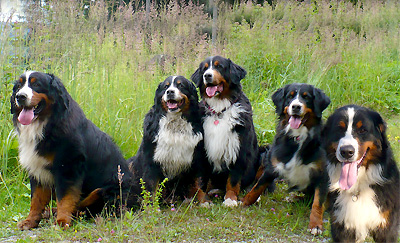 2012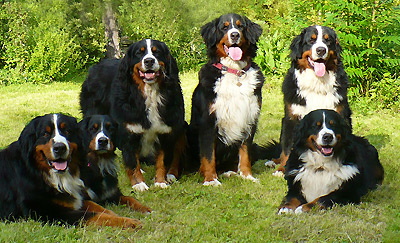 2010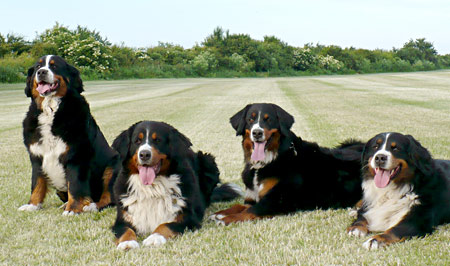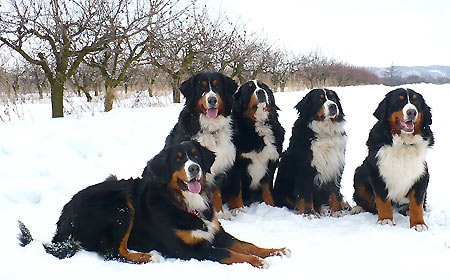 Puppies 2010: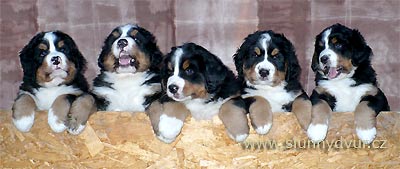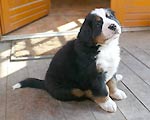 Details:
- Wurf "E" -
- Wurf "F" -
2008