Bernese Mountain Dogs

- Kennel ZE SLUNNÉHO DVORA
Kennel "Ze Slunneho dvora" (From Sunny Yard) is the Czech breeding station of Bernese Mountain Dogs, established in the year 2006.
Our very first and unforgettable dogs were:
BARA z Kubova dvora
, founder of our kennel together with
CONNIE Queen Elsa
. Then we continued breeding with
DAIDA ze Slunného dvora
. At the moment, we have four dog girls:
VANDA Písecké hory
,
LINDA Mocne Góralki
(import from the Polish kennel
Mocne Goralki
,
KETTY Ze Slunného dvora
and
OLIWIA ze Slunného dvora
.
We have had
15 litters
so far. Our main strength is the breeding of healthy, long-lived and self-confident dogs. When choosing a stud dog for new puppies, we carefully choose a stud dog with preferably 0 dysplasia and also long AOD.
We train our dogs regularly, go to training ground and prepare them for working exams. We have passed succesfully several exams with them. But most of all, they are our companions when going on holidays or a trip.
2017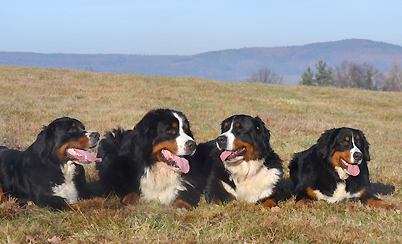 2015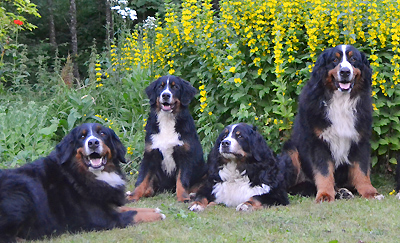 2014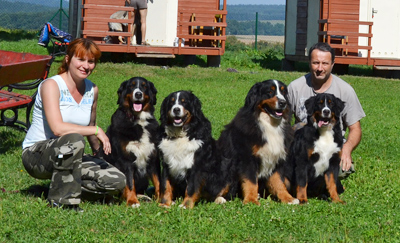 2013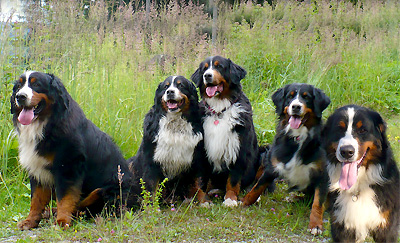 2012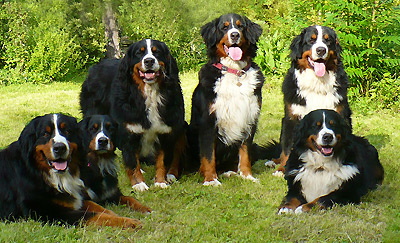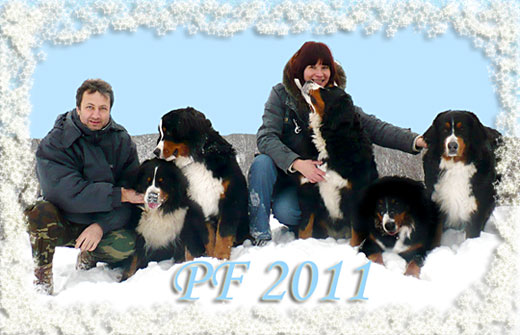 2010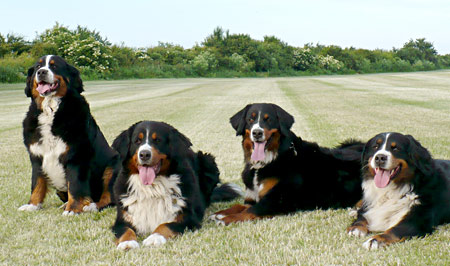 Puppies 2010: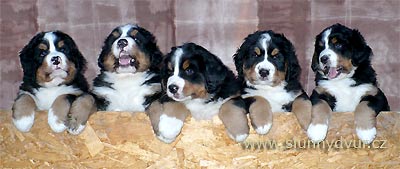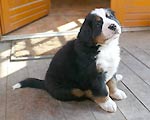 More details could be found on puppies page:
- Puppy "E" -
- Puppies "F" -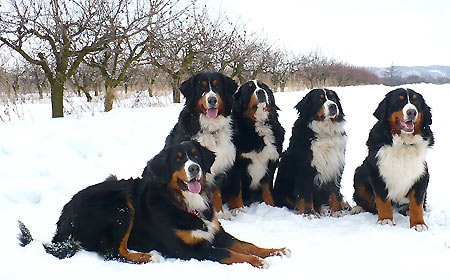 2008